A MORE HUMANE, ETHICAL AND
SUSTAINABLE FUTURE STARTS TODAY
Advancing sustainability and higher welfare practices within the aquatic foods sector
APPLIED RESEARCH FOR A SUSTAINABLE FUTURE
Ethical Seafood Research offers a range of research-oriented services in the field of fisheries and aquaculture on a consultancy basis. We believe that taking good care of the animals you raise is common sense.
OUR CLIENTS
WHO WE WORK WITH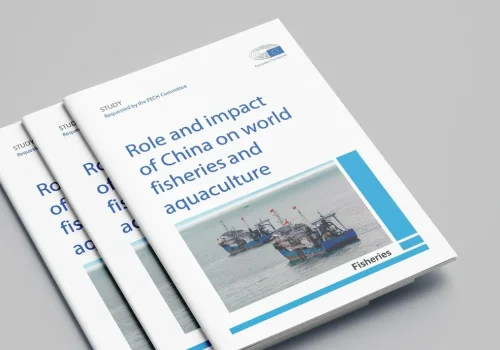 Research Report
European Parliament Policy Document
This study reviews China's marine fisheries and aquaculture sectors with an emphasis on the operations of its distant water fleet.
The analysis centers on the state subsidies these sectors receive,  their illegal, unreported and unregulated catches and the challenges they represent to competing fleets such as the EU.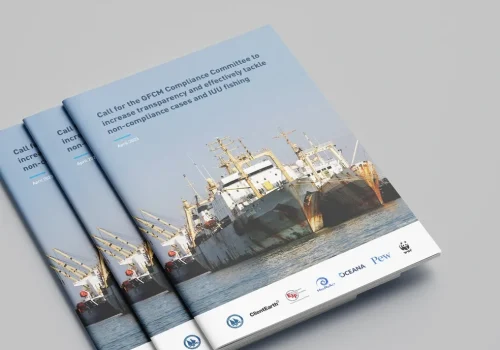 Policy Briefing
Call to tackle illegal fishing practices
We are experienced in carrying out both in-field and online surveys to gauge stakeholders on relevant topics around the production and consumption of aquatic animal products. For example, surveying farmers on management practices to identify potential causes of mass mortalities.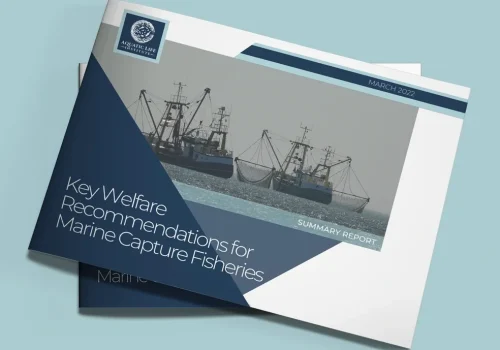 Research Report
Wild Fisheries Welfare Guide
Wild capture fisheries inflict a lot of suffering onto both the target and non-target animals in question.
This report introduces the concept of an animal welfare-based approach to capture fisheries and urges its adoption by the fishing industry, arguing that humane fisheries are both possible and desirable.
MARGARITA SANZ
Blomeyer & Sanz
I had the pleasure of working with Wasseem on a European Parliamentary study in China and I cannot speak highly enough of his expertise and dedication to the project. His research, analysis and recommendations were comprehensive and insightful and his ability to communicate complex issues in a clear manner was outstanding.
FILIPPO CARLI
Med Sea Alliance
I worked with Wasseem and his team on the production of some high-level policy documents. They were accurate and effective, and even went the extra mile to ensure the final product was up to the highest standard. I look forward to working with them again.
We were very pleased by the quality and delivery of service provided by Wasseem. He is a passionate ocean professional whose expertise adds real value to our work and we hope to continue working together in future.
ROD CAPPELL
Director of Poseidon Aquatic Resource Management Ltd
I found Wasseem to be enthusiastic and responsive to our requirements